News
Awaiting publication:
St Augustine's Sin:
Why child abuse bedevils Christianity
Genre: Non-fiction; Category: Sociology of Religion; Subject: Religious abuse
Whether religion spawns tension and violence around the world is a question debated elsewhere, outside the modest ambitions of this book. Here, the author sets out to show how Christian schooling can inflict mental harm on imaginative and impressionable children. Having a sensitive nature is a positive attribute; it is what makes us human. But sensitive individuals are especially prone to corrosive feelings of guilt and shame. These feelings are sharpened by the ritual hair shirt avowals of self-blame decreed by one of Christianity's revered saints, Augustine.
St Augustine deemed all humans inherently depraved and sinful, from birth. We explore the subjective effect on primary schoolchildren of the drill and doctrine imposed by Augustine's 2,000 year-old burden of sinfulness. Later we examine recent evidence that clerical child sexual abuse continues to bedevil the Church today. Finally, we consider whether Augustinian theology, endorsed in Britain by faith schools of a Christian character, might play a role in clerical child sexual abuse and adult psychological well-being.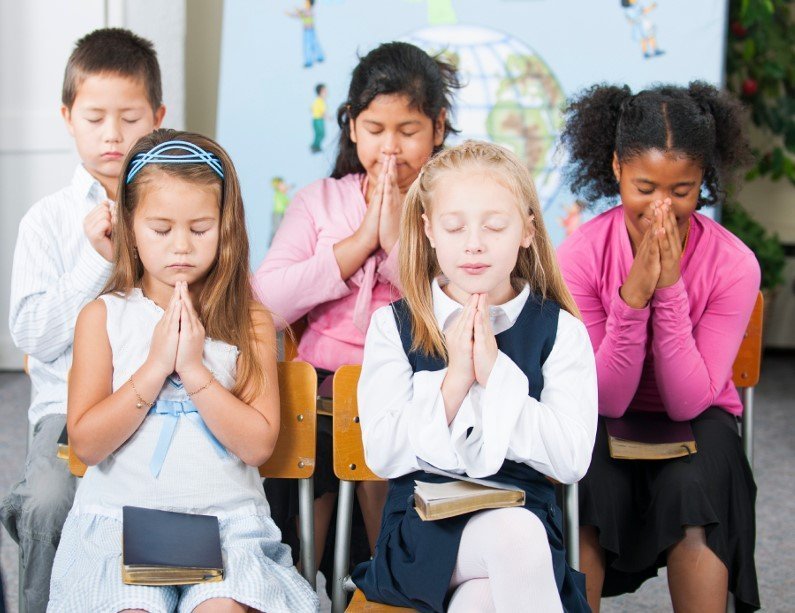 Nothing in literature exposes the possible influence of Christian indoctrination on the sexual abuse of altar boys or the callous neglect found in Ireland's mother and baby homes. Christian viewpoints permeate Western culture so that some unhealthy thinking patterns have become normalised. Tracing his Church schooldays where he encountered abuse, the author sketches subtle pressures that shape the attitudes of followers and apostates. He reviews the lack of rigour in current research and discovers why academics shun this field of study.
St Augustine's Sin fills a gap in the bookshelf, opening a compelling new front in the current wave of popular religious critiques. The lucid expositions of rite and ritual will stir readers who suppose Christianity is a benign influence, to think again. Those troubled by self-doubt after rejecting their Christian schooling might find comfort here.
---
Extract from St Augustine's Sin
There are no statistics for the scale of clerical child sexual abuse (cCSA) in the UK. Prevalence has been assessed at 4% in the USA and 7% in Australia, based on data provided by the Catholic Church, and the UK is probably comparable.[1] However, victims are renowned for their reluctance to come forward and many cases of abuse remain undeclared, hidden in Vatican archives.[2]
Apologists are prone to quote the former statistic 4% and compare it with cCSA in the population at large, which is roughly similar. This is a misleading comparison in my view, since clerics are in a special position of trust and authority demanding high standards of decency and rectitude. 'Position of trust' is a legal term that refers to certain roles and settings where an adult has regular and direct contact with children, for example teachers, youth workers, doctors, etc. 2019 data available from the Office for National Statistics (ONS) analyse cases of child sexual abuse in England and Wales. Given their proportion within the population at large, males in positions of trust and authority perpetrate fewer cases of cCSE compared with other groups.[3]
In chapter seven we will look at studies and testimonies from abroad, to show abusive clerics tend to commit multiple offences so prevalence is greater than that implied by the number of clerics accused. Although there is no robust study of prevalence in the UK, we can make a rough assessment based on available figures. The ONS estimates the population of England and Wales in 2018 to be 60 million. The latest available figures provided by church organisations, claim 5,250 Catholic and 19,560 C of E men and women are engaged in ministry roles.[4] Together these numbers of clergy constitute 0.0413% of the UK population. In England and Wales in 2019, the ONS recorded 73,260 cases of sexual abuse before the age of 16 years. If clerics were no more likely than other individuals to sexually abuse children, they should account for less than 30 of these cases in a year, proportionate to their numbers in the population. Yet the UK Independent Inquiry into Child Sexual Abuse (IICSA) claims to have recorded more than 100 allegations of child sexual abuse by clerics every year from 2016 to 2020.[1]
One would expect cases of child sexual abuse by clerics to be zero, and certainly not significantly more than by other members of society. In chapter eight, we learn from a former FBI investigator why child sexual abuse is more likely to be perpetrated by Christian clerics. Although child sexual abuse is more commonly associated with Catholic clergy, recent figures show that in 2016 the Church of England was dealing with 3,300 complaints of cCSA.[5]
Claims that abuse is now under control are not borne out by the facts worldwide. The number of allegations of Catholic clergy sex abuse of minors quadrupled in 2019 compared with the average in the previous five years. In 2018, there were 1,451 allegations of clergy sex abuse against minors and in 2017 the figure was 693. The 2019 report by the US Conference of Catholic Bishops – covering July 2018 through June 2019 – counted 4,434 allegations of clergy sex abuse against minors, and 2,237 were deemed credible by the Church itself.[5] In the UK we have noted that the IICSA records over 100 new cases every year.
---
Sources:
[1] IICSA Research Team. Child sexual abuse within the Catholic and Anglican Churches. P8 Key Findings, Nov 2017.
[2] Concordat Watch Secret archives at the Vatican and in each diocese worldwide. Retrieved on Oct 1, 2020 from http://www.concordatwatch.eu/topic-50010.834
[3] Office for National Statistics, Child sexual abuse in England and Wales: year ending March 2019, Fig. 6
[4] Christian clergy in ministry:
Anglican clergy: 19,560: https://www.churchtimes.co.uk/articles/2017/29-september/news/uk/more-women-than-men-enter-clergy-training
Catholic clergy: 5,250: https://faithsurvey.co.uk/catholics-england-and-wales.html
[5] Religion Media Centre, Sex Abuse in UK Christian Churches Retrieved on Sept 27, 2020 from https://religionmediacentre.org.uk/factsheets/sex-abuse-in-christian-churches-in-the-uk/
[6] The Washington Post. Scandals, compensation programs lead Catholic clergy sex abuse complaints to quadruple in 2019 Retrieved Sept 30, 2020 from https://www.washingtonpost.com/religion/2020/06/26/scandals-compensation-programs-lead-catholic-clergy-sex-abuse-complaints-quadruple-2019/